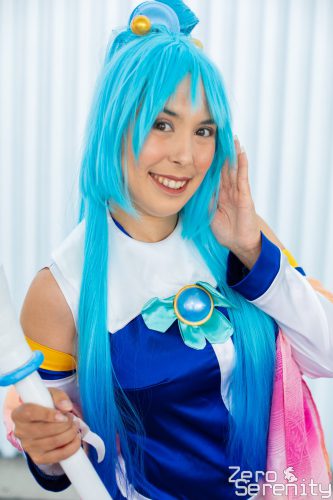 Are you in need of crafting/cosplay help? Leverage off of my 10 years of experiences in theater, fashion and design! I host free Crafty Office Hours on my Twitch and Instagram channels, stop by, and I offer consulting as well!
Want cosplay programming to a con near you? I can help:
I led, judged and organized Costume Contests in events and conventions.
My cosplay panels are the quality of a university course, but nowhere near the same cost of a college course! My repertoire are interactive panels ranging from beginner to intermediate levesl on handsewing, how to start cosplaying, programming, 3D modeling/3D printing, Design Thinking for Cosplay, Sewing with Electronics, Programming and Electronics in Cosplay, among others.
Who am I?
I'm a multi-award-winning master-level cosplayer, researcher, and professor empowering people to craft, make and build, from handsewing, to electronics and everything in between!
My costumes have been awarded multiple awards including 1st place, best cosplay/prop, best in convention theme, and finalist in international costuming competitions. My professional experiences include costume & prop-building/managing over 100+ pieces, including university and community theater productions. My professional training is in fashion & costume design, and tech from programming to microelectronics.
I can draft, drape, mock-up, knit, sew, serge, solder, and even program unique interactive costumes, garments, and props. My unique skills combine traditional craft with maker and technology, and I'm able to brainstorm, design-build and assess any technology and build desired.
If there's a way I can help out your organization with collaborations or career opportunities, I'd be happy to help! Please feel free to email me and let's chat!
Contact Me
Looking forward to having a great conversation with you! You can reach me on a number of social media channels and email below!