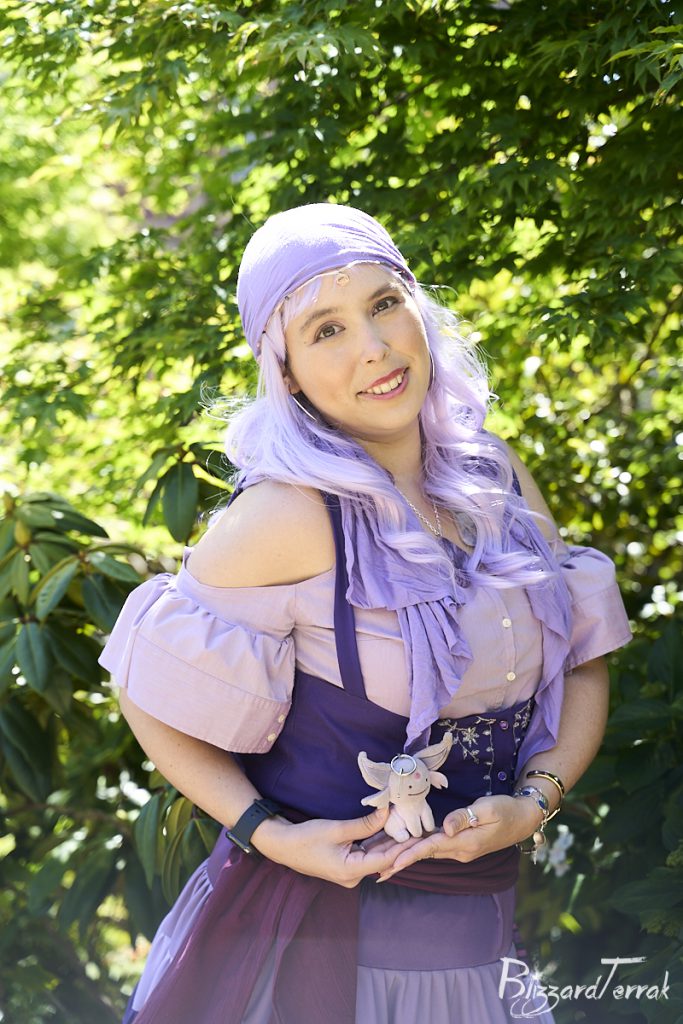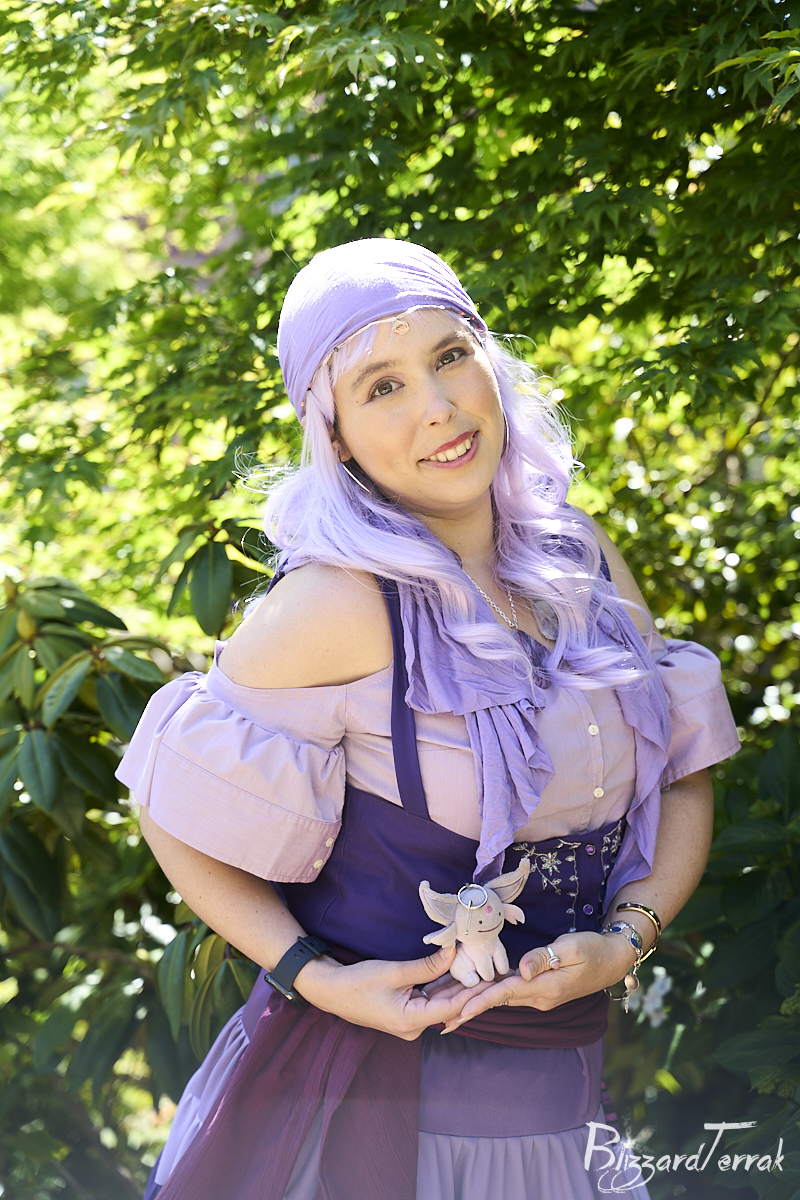 For: Espeon from Pokemon
Estimated build duration: 1 week
Media/Materials used
long-sleeved lilac button-up professional shirt
long-sleeved purple shirt
Extra shirt fabric
Notable Construction Notes
I had the challenge of trying to use the most I could with the materials at hand. I definitely had to pizzle in the pieces for the dress I drafted.
I even had to squeeze in enough room to make a mask out of the shoulder seams of the lilac shirt! It was quite a game of tetris!
If you note the initial design, I had a faux-corset garment, a belt, and a smaller triangle skirt. But as I made this piece, I had to make the belt smaller so the purple embroidery would pop out. I had too many things just around my waist.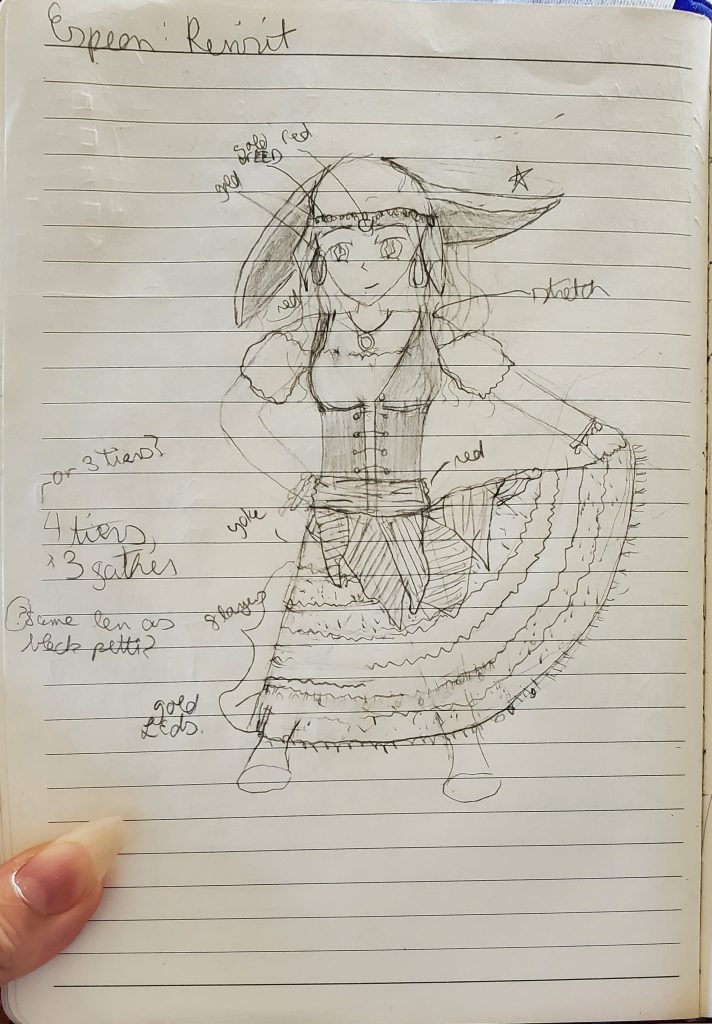 Results
Ultimately after trying different styles, I chose to remove the purple corset in lieu of the belt. The maroon belt afforded me a place for the epsons to hang off of, so I didn't need to have my hands occupied.
In addition, I did not want the purple dress's skirt to to block the vibrant colors of the large skirt. I didn't realize how vibrant the patched skirt would be. I realized that if there were more purple, it would take away from the patched skirt. In lieu of this, I even removed the busy handkerchief mini-skirt I planned to make, in favor or making the patched skit shine.
The liilac shirt is in my normal rotation of clothes! I love wearing it for fun dinnertime event!
Image gallery