Ever since we got our first anime mascots in the United States, BART's anime mascots have been causing a buzz in the anime and cosplay community. These designs are endearing and charming, meant to promote public transit usage among young riders.
Baylee in particular is inspired by the real-life goats that BART hires to graze the grass to keep the system running. She's an energetic social media influencer, bubbly and excited to boot! How could you not want to cosplay her??
BART and I have been excited to see these designs come to life in the cosplay community, and we hope this article gets more Baylees out there!
Full disclosure: I decided to try Amazon Associates since I do use Amazon links. So, I get pennies if you click on the link! It's my first time trying it, so I'm happy to get feedback on the usability of it!
Design Breakdown
I read this as modern fashion streetwear, techwear, with bright blues and strong color accents to reflect the bubbly nature. I'm getting Japan/Korean fashion vibes, since she's an influencer and probably up for the best trends! The fashion fabric of the jacket reads like a windbreaker jacket material, common for chilly San Francisco weather.
Please do consider the weather in any cosplay breakdown; the weather can encourage you to do gorgeous variations on the base outfit, such as swapping out a turtleneck for a short sleeve shirt.
Below is a breakdown in terms of fashion and costuming design that can help you in your designs: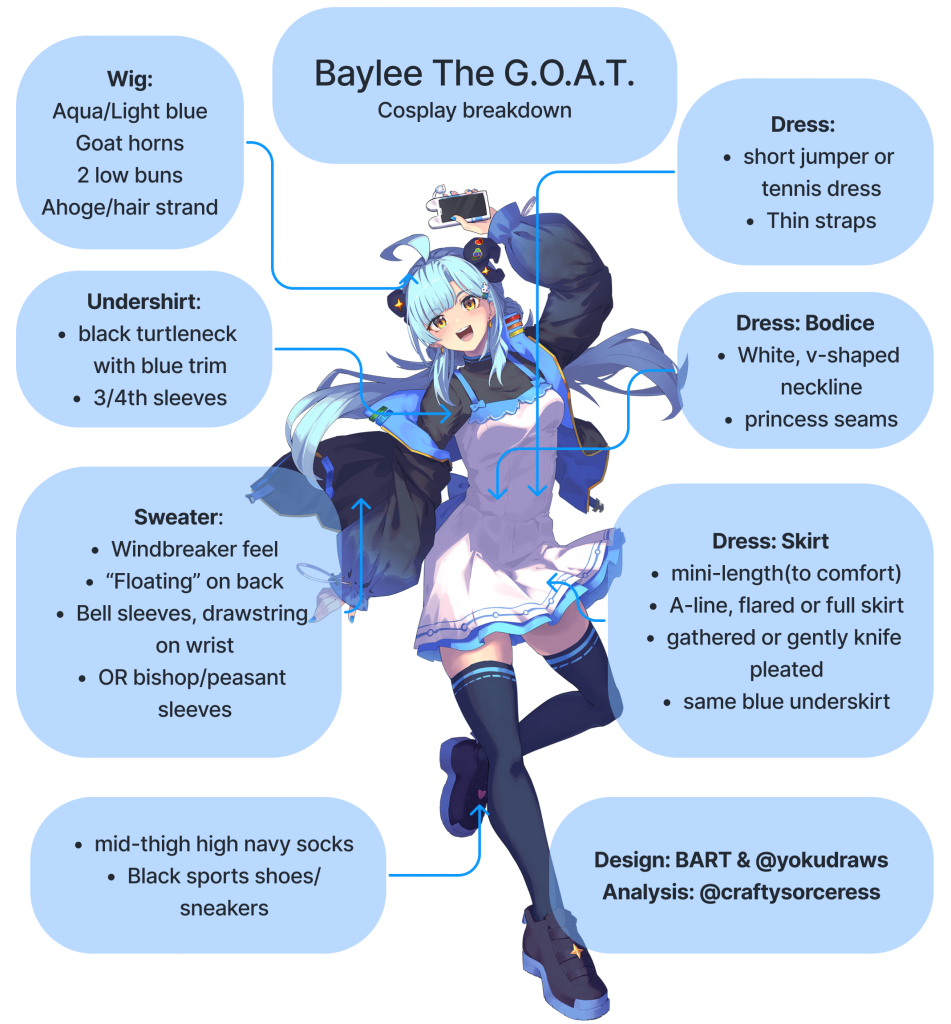 ---
Pulling it off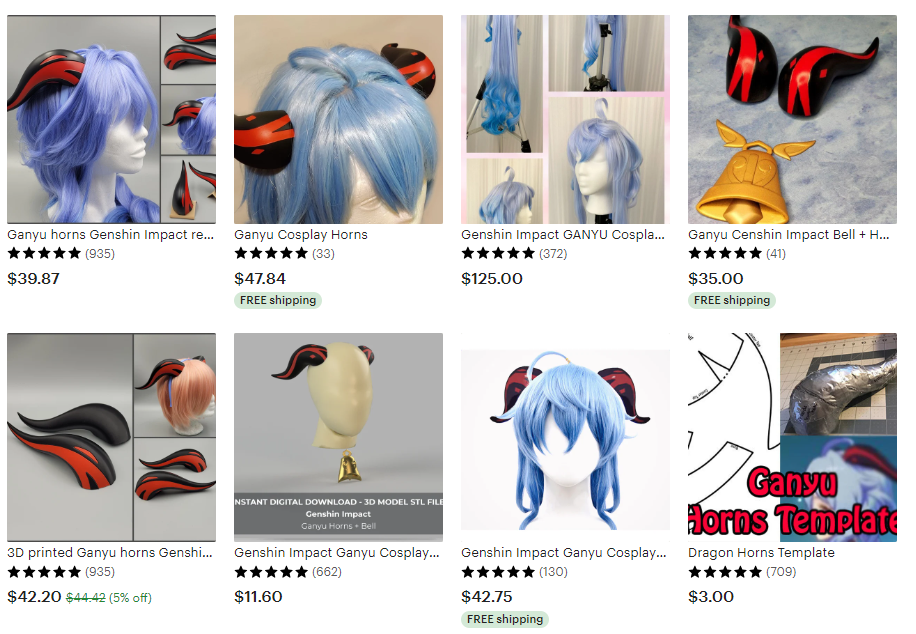 While working at costume shops, I learned about the term "pulling", addressed to character designs that are modern, or can be purchased in thrift stores, storage, or accessible clothing stores like malls and Amazon. In university theater, we work with limited budgets and little time.
We leverage off of what's been done before, what looks similar (and may need only minor tweaks), and be creative with what resources are given to us.
I especially love learning about cosplays of other characters, especially if they're popular, and thus, have so many resources to make them come to life.
Given how modern this design is, here are quick set of resources for you to "pull" the pieces for this cosplay:
---
Sew let's get Crafty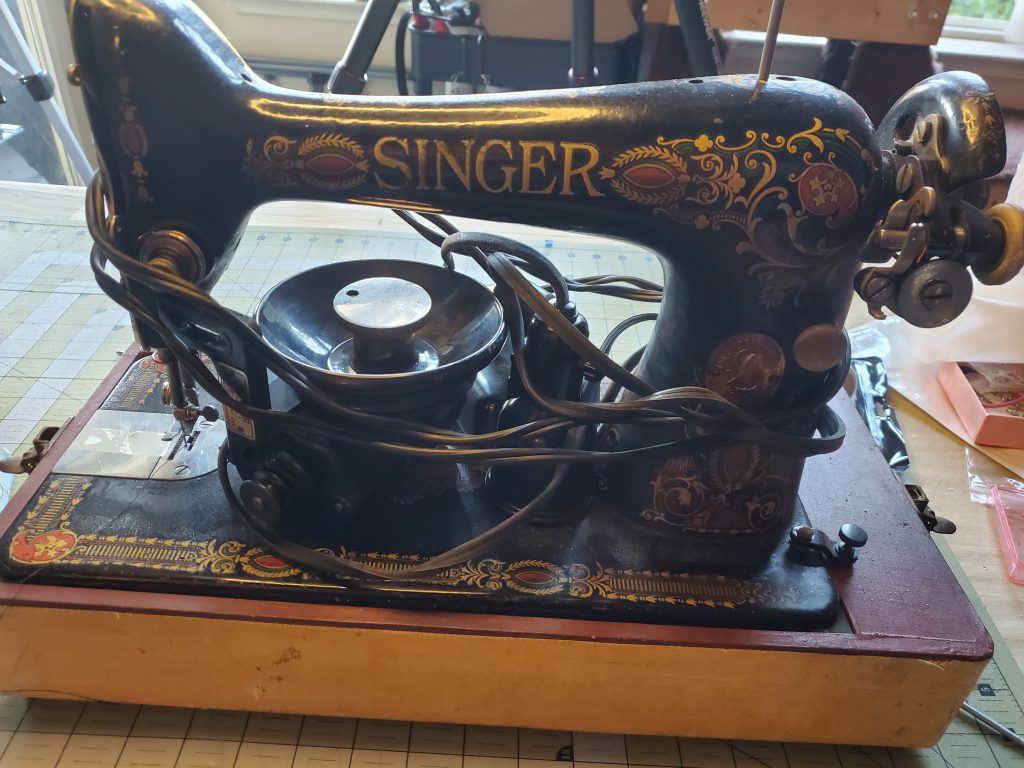 Want to make some of the pieces yourself? Here are some more resources for you:
---
Wrap-Up
I hope these resources help you out in making the Baylee of your cosplay dreams!
If there are resources you'd like to share, other characters that would serve as a good resource, and got even better resources, I'm happy to share!
As for me, I'll draft out the dress from other dresses that fit me wonderfully! I'll probably draft out the jacket too, I could use practice in making something warm and comfy!