Deprecated
: Function wp_img_tag_add_loading_attr is
deprecated
since version 6.3.0! Use wp_img_tag_add_loading_optimization_attrs() instead. in
/opt/bitnami/apps/wordpress/htdocs/wp-includes/functions.php
on line
5453
Deprecated
: Function wp_get_loading_attr_default is
deprecated
since version 6.3.0! Use wp_get_loading_optimization_attributes() instead. in
/opt/bitnami/apps/wordpress/htdocs/wp-includes/functions.php
on line
5453
Deprecated
: Function wp_img_tag_add_loading_attr is
deprecated
since version 6.3.0! Use wp_img_tag_add_loading_optimization_attrs() instead. in
/opt/bitnami/apps/wordpress/htdocs/wp-includes/functions.php
on line
5453
Deprecated
: Function wp_get_loading_attr_default is
deprecated
since version 6.3.0! Use wp_get_loading_optimization_attributes() instead. in
/opt/bitnami/apps/wordpress/htdocs/wp-includes/functions.php
on line
5453
Deprecated
: Function wp_img_tag_add_loading_attr is
deprecated
since version 6.3.0! Use wp_img_tag_add_loading_optimization_attrs() instead. in
/opt/bitnami/apps/wordpress/htdocs/wp-includes/functions.php
on line
5453
Deprecated
: Function wp_get_loading_attr_default is
deprecated
since version 6.3.0! Use wp_get_loading_optimization_attributes() instead. in
/opt/bitnami/apps/wordpress/htdocs/wp-includes/functions.php
on line
5453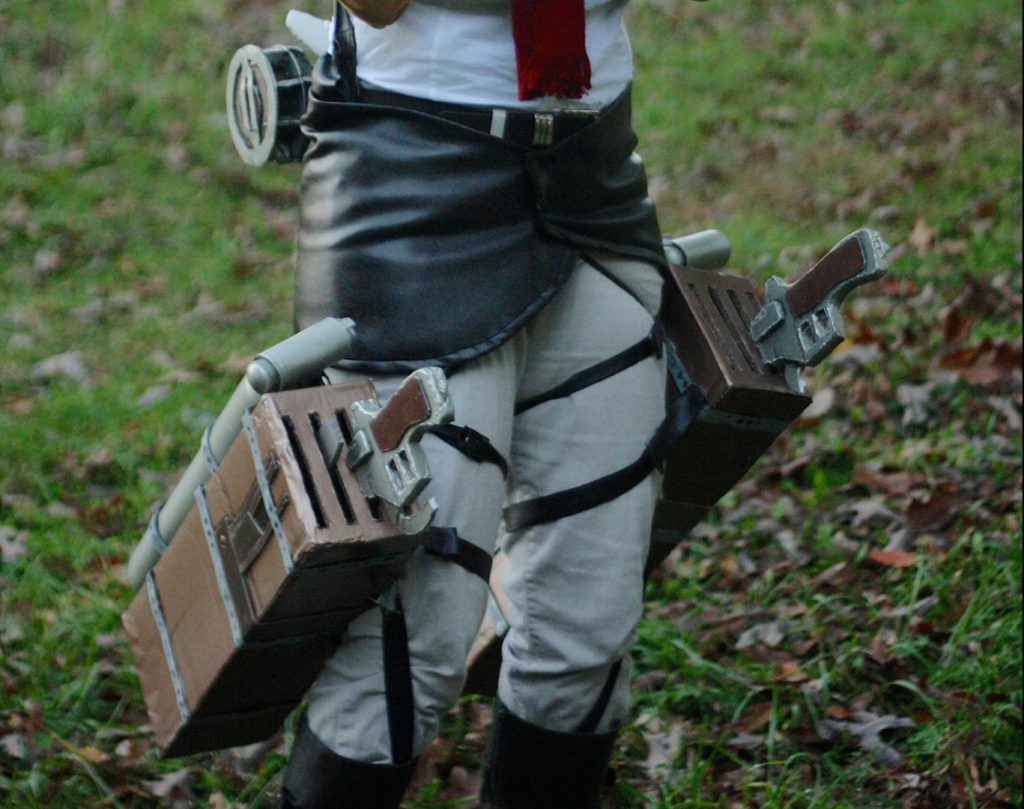 Awards: Star City Anime, 1st Place costume craftsmanship competition, Honorable mention in Masters Tsubasacon 2014
Panels presented: Tsubasacon 20212
Estimated build duration: 1 solid month, in between classes
This prop was how I learned to love heavy and big builds. I loved making heavy props with making these costumes, so I wear it every chance I get. The gear has such a presence while walking in the halls. This version is also very inexpensive and lightweight, so, much to its name, maneuvering was actually relatively easy!
Media/Materials used
Thick cardboard (for moving. I got it for free from Wine stores, who have cardboard appropriate for moving fragile items securely)
Harness mechanism

Leather tape for the harnesses
Black elastic to accommodate for free movement
Industrial velcro to attach the boxes and motor to the wearer

Paint strips and foam for swords and blades
Used CDs, pocky boxes, and carved styrofoam for the motor
Foam for all added parts
Notable Construction Notes
I broke down this build into multiple parts:
The upper body harness. This is purely aesthetic.
The lower-body harness. This one needs to be strong enough to hold all the attachments, but flexible enough to accommodate for movement and posing.
The motor on the back
The box sheaths
The tank sitting on top of the sheaths
Blades
Like any heavy build, weight is crucial, and materials dictate how heavy the prop is, along with how long you'll stay on the con floor. For this build, I chose heavyweight cardboard, and it was both lightweight and durable.
The props took the most time, and most were done on a budget. It simply took up time to model and cut up all the pieces! The most expensive part was the many $4 or $5 metallic spray paint cans I had to buy in different colors. I definitely saw the benefit of buying an airbrush setup at that point!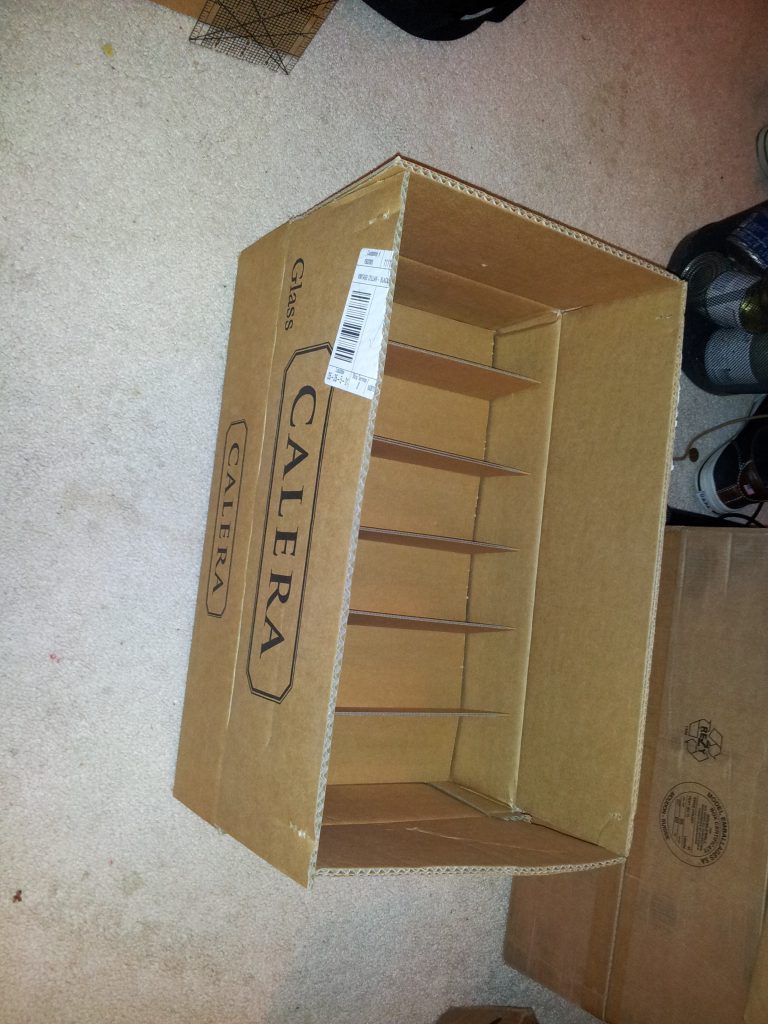 Results
This build was what made me love heavy builds. They're impressive, detailed, and such a stand-out in conventions. I was the proudest of the gear built. It was lightweight, durable, and any potential bend can easily make it battle damage. I could easily navigate through cons, as well as one can, wearing boxes on legs. The gear was generally easy to wear, and looked great!
The only challenges in maneuver gear were sitting in a chair in general. In panels, I hoped I could pull a chair aside, separate from a row, and sit easily without anything on the chair's sides. Panels are a big part of a convention, so it was certainly a challenge! I made the boxes detachable, but I built them more for durability and not a quick detachment.
Image gallery