Ever since we got our first anime mascots in the United States, BART's anime mascots have been causing a buzz in the anime and cosplay community. These designs are endearing and charming, meant to promote public transit usage among young riders.
Nimbus is an elegant, wise storyteller and historian for BART. This design is so earthy, rustic, and elegant. An old soul who happens to run a secluded library on the side, This character is the pinnacle of grace, elegance & wisdom, and a great cosplay dive into/
BART and I have been excited to see these designs come to life in the cosplay community, and we hope this helps you bring this elegant bard to life!
Full disclosure: I decided to try Amazon Associates since I do use Amazon links. So, I get pennies if you click on the link! It's my first time trying it, so I'm happy to get feedback on the usability of it!
Design Breakdown
This design is free-flowing, drapey, rustic, earthy, nubbly, even! The outfit has earthy tones inspired by the Bay Area's golden hills common in the summer or drought.
The brown jacket/shirt is rugged, warm, earthy. I imagine the wings cloak to waft and gently float as one walks!
Please do consider the weather in any cosplay breakdown; the weather can encourage you to do gorgeous variations on the base outfit, such as swapping out a sleeveless undershirt for a longer-sleeved shirt, or a knitted, warm, or fleeced vest.
Below is a breakdown in terms of fashion and costuming design that can help you in your designs: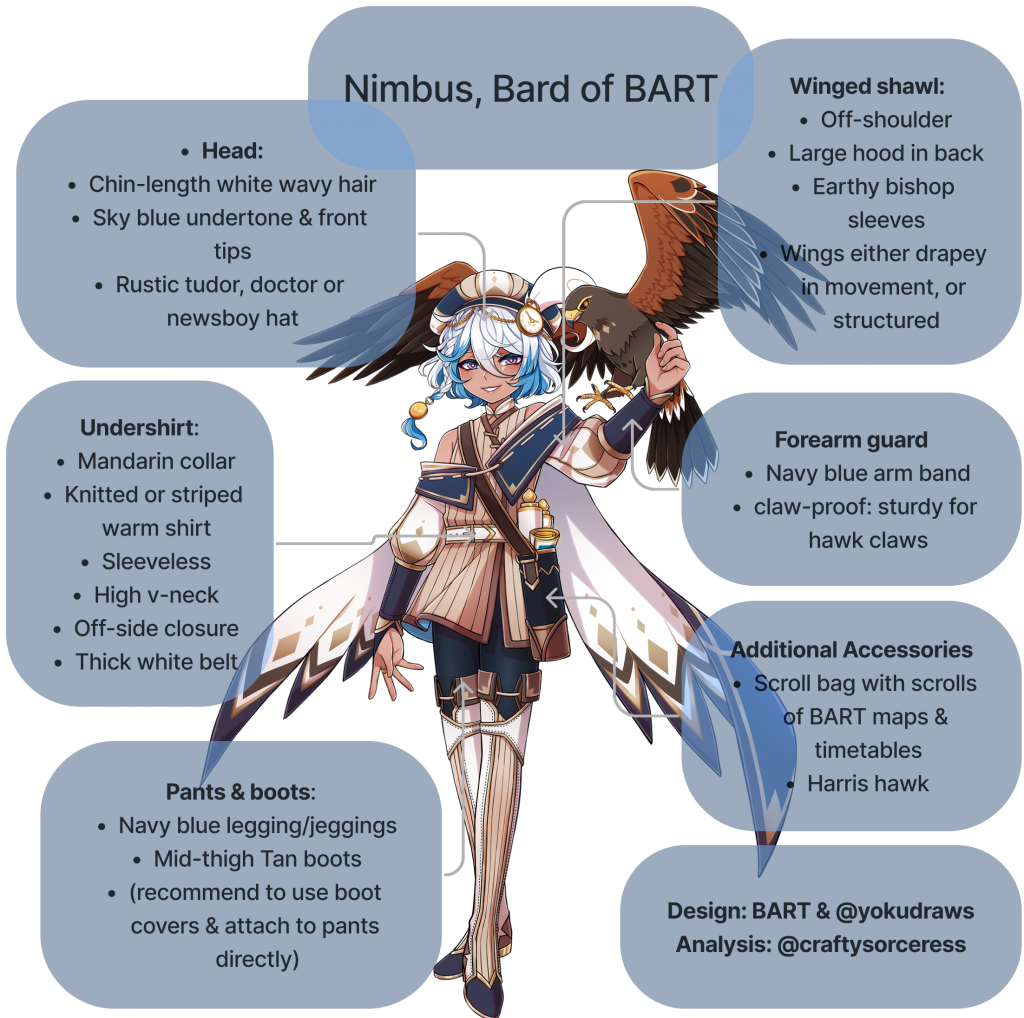 ---
Pulling it off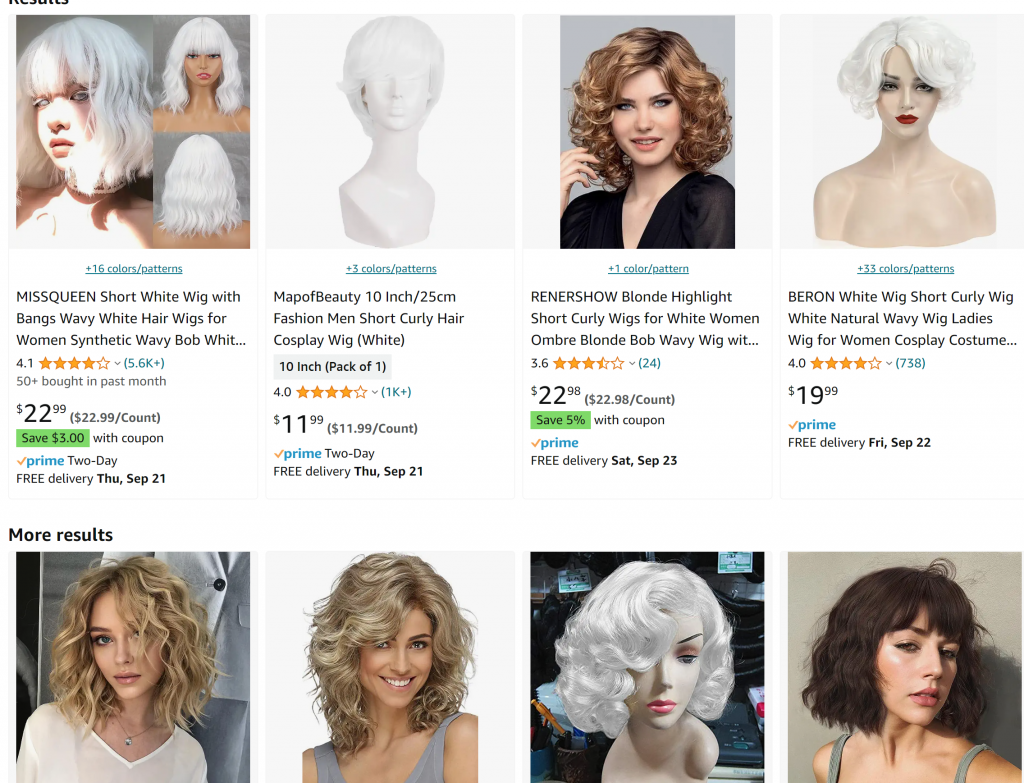 While working at costume shops, I learned about the term "pulling", addressed to character designs that are modern, or can be purchased in thrift stores, storage, or accessible clothing stores like malls and Amazon. In university theater, we work with limited budgets and little time.
This design is the roughest of the rest to pull, since there are trim, wings, and non-streetwear garments. But, there are plenty of bases to consider that will get you the right elegant, rustic, earthy vibe.
Here a quick set of resources for you to "pull" the pieces for this cosplay:
---
Sew let's get Crafty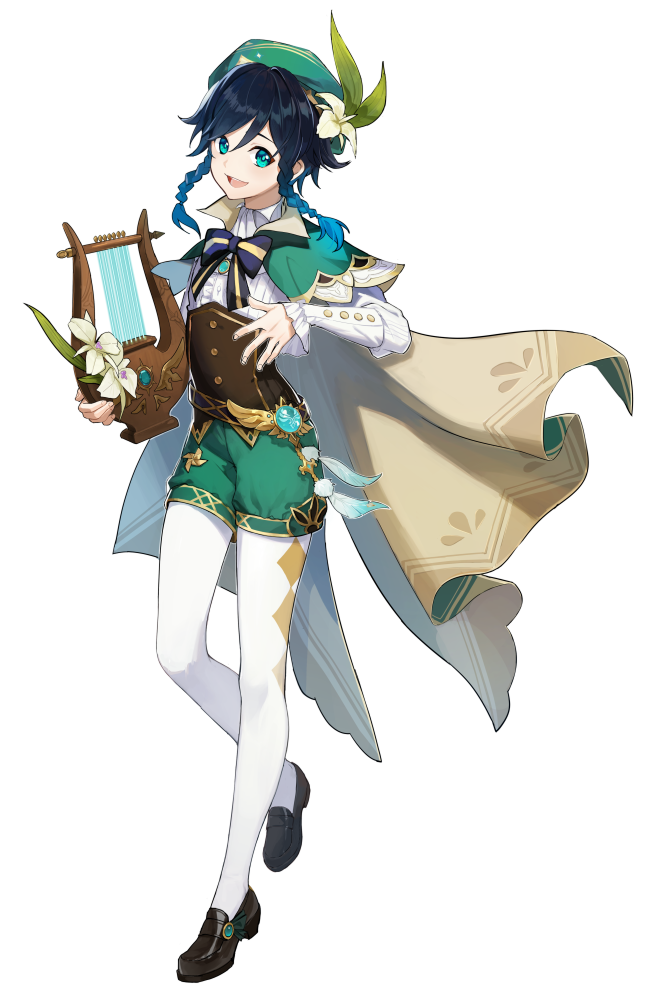 Want to make some of the pieces yourself?
Fortunately, you can also look as cosplay builds from another bard; Venti from Genshin Impact is also a bard, with wings and wind allegory built-in, and cosplay resources for Venti may be useful for Nimbus.
There are many ways to make this custom with skills you want to dive into:
---
Wrap-Up
I hope these resources help you out in your forays into cosplay, and Nimbus is as rich as you want it to be!
If there are resources you'd like to share, other characters that would serve as a good resource, and got even better resources, I'm happy to share!